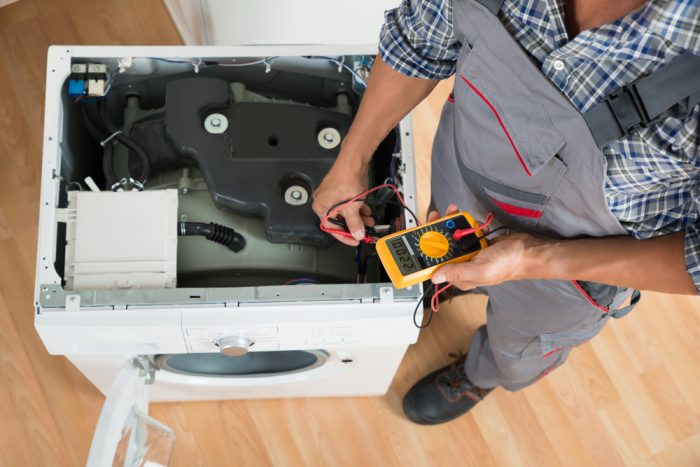 Are you a handyman searching for those hard-to-find appliance repair parts for your clients? Maybe you're the maintenance manager for an apartment complex or a homeowner who likes to repair their own appliances. Alternatively, you might be worried that your older model appliances can't be fixed because of hard-to-find parts. The good news is, you don't have to worry.
That's because here at Crews Appliance Repair in St Charles, St Peters O'Fallon, Cottleville, and St Charles County, MO, we don't just repair your appliances, we also can find you the appliance repair parts you need whether we're doing the repairs or you're doing them yourself. From refrigerator parts to dishwasher parts to washing machine and dryer parts whether we're doing your repairs or you're just looking for parts, you'll still get the same high level of service and attention you've come to expect from us.
Refrigerator Parts
A leaking refrigerator or one that doesn't keep food cold can be a major headache. No matter what your refrigerator problem is, Crews Appliance Repair has the parts you need to get it up and running again. From refrigerator accessories to parts for major repairs, we have everything you need no matter what brand of refrigerator you or your clients own. There's no end to the refrigerator parts we can get including:
Shelves, Drawers & Bins
Light bulbs
Ice Maker parts
Temperature sensors
Filters
Thermostats
Compressors
Heat-exchanging Pipes
Valves
And more!
Dishwasher Parts
Moved into a house with a missing dishwasher basket or faced with a non-working dishwasher? Here at Crews Appliance Repair in St Charles, MO, we have a variety of dishwasher parts including:
Rollers
Door Balancers
Baskets
Rollers
Washarms
Valves
Gaskets
Fuses
Spray arms
Dispensers
And more!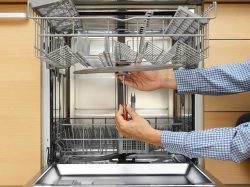 Washing Machine and Dryer Parts
What about parts and accessories for your washing machine and dryer? We have parts for those too! Take a look below.
Washing Machine Parts
Motors
Agitator Repair Kits
Agitator Parts
Clutch Assemblies
Valves
Drain Pump Assemblies
Lid Latch Assemblies
Seals
Belts
Strikers
Drain Pumps
Control Knobs
Hoses
Handles
Hinges
And more!
Dryer Parts
Heating Elements
Belts
Valves
Coils
Repair Kits
Thermal Cut-off Kits
Drum Repair Kits
Lint Filters
Igniter Kits
And more!
No matter what type of appliance, regardless of the make or model, we can get the parts you need to repair it yourself, or the parts we need to make the repair. That's why from appliance repair parts for your dishwashers to washing machine parts and more, you can rely on the staff at Crews Appliance Repair. Contact us today so we can get the appliance repair parts you need!